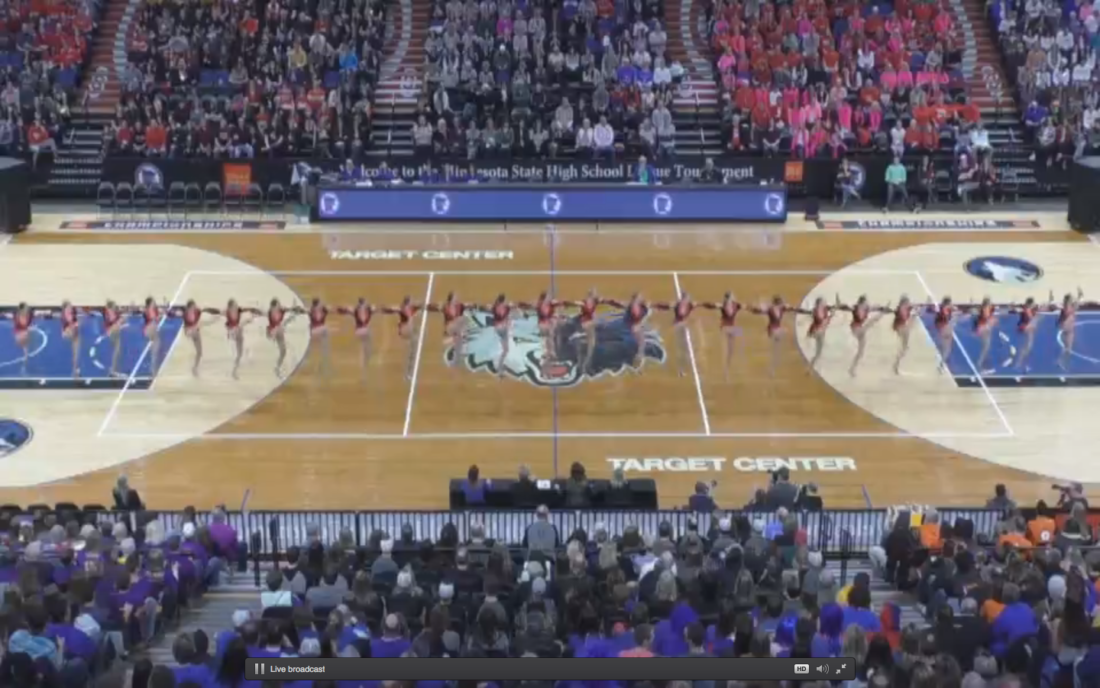 Illinois, meet Minnesota dance
by Norm Ramil / 8CA.music.person & dance.fan
Thanks to you guys, dance is a big deal in Illinois. Up in Minnesota, dance is absolutely huge. All summer, we're going to help you guys get to know what makes dance so successful and unique up there.
First let's talk about their season. It's a lot like ours in Illinois, with busy weekends from November through January. Extra competitions happen sometimes on weeknights (these are usually conference invites) and even during winter break. Routines are separated by level (varsity and JV) and division (AAA, AA, and A, from large to small). Categories? Long story short, they have High Kick and Jazz. Any urges to do pom or hip hop are saved for halftime routines.
Now for the big difference. The first couple weekends in February are for "Sections" (what we'd call sectionals). Four Section sites around the state (mostly breaking up the 4 suburban areas of Minneapolis-St. Paul) host varsity teams in AAA, AA, and A in both kick and jazz. Between 12 and 14 teams dance at each Section, and the top 3 advance to state.
Not only do state qualifiers get to dance on a basketball court like they have all season (is anyone from IHSA reading this?), but how about dancing on an NBA floor at the Target Center in downtown Minneapolis? This happens over two days in mid-February. Jazz routines go on Friday, and the crowd-pleasing kick routines go on Saturday. Each day starts with a prelims round from which the top six teams advance to the evening final round.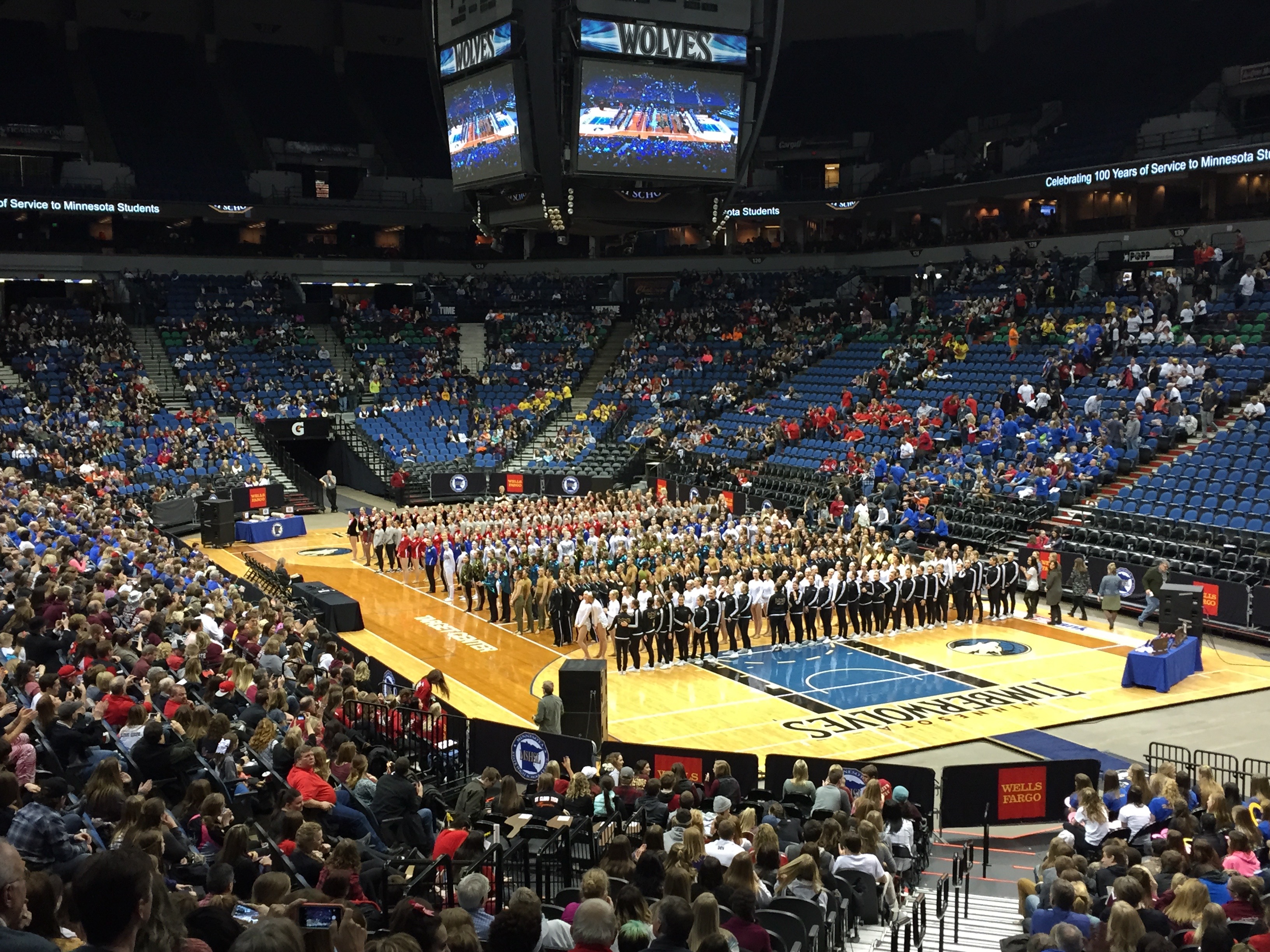 Definitely a spectacle! AAA High Kick teams at prelim awards in February, 2016. Half of these teams would go on to dance in the finals that evening.
Minnesota's Jazz category is a loose, catch-all term (I've seen lyrical, contemporary, studio-style sassy jazz, and other variations). Kick routines are huge, visually stunning productions. Think of our most creative, energetic pom routines in Illinois and then crank it up a few notches—that's what kick is like up there. The AAA teams have no problems filling that big 94-foot NBA floor when their formations shift into the big kick line.
You don't need to be a suburban Minneapolis AAA team to make a splash at state. Private school AA teams usually claim spots on both days of state. In fact, it seems like every nook and corner of Minnesota has its own high school dance team that dreams of making it all the way to state. It's like football is in Texas, basketball in Indiana—dance is almost its own culture in the Land of 10,000 Lakes. It's this kind of devoted dance atmosphere that feeds into the glittering appeal and well-deserved popularity of the University of Minnesota Dance Team.
In future articles we'll look closer at different aspects of the Minnesota dance scene, like routines, skills, judging, and the organizations that make it all happen.